Pie and Performance Archive
Pie & Performance (known as P&P) gathered artists and audiences interested in activating empathy and steeping in togetherness. Seven evenings took place in various rooms, hallways, and corners of a three-story home in Crown Heights, Brooklyn. There was always pie!
P&P was conceived in the six months following the 2016 US Presidential Election and out of a need to gather communities in healing ways that underscored the power of artist voices heard and supported outside of institutions. P&P was conceived of by Kirsten Michelle Schnittker, co-created & co-organized by Kirsten Michelle, Tara Sheena, and Amity Jones, and all the artists.
TONI CARLSON
AYANO ELSON
MARION SPENCER
ALICE ASHTON
LAUREL ATWELL
LAI YI OHLSEN
AMBIKA RAINA
HADLEY SMITH
SARAH LIFSON + HANK MASON
AMITY JONES + KIRSTEN MICHELLE SCHNITTKER
BEN SERETAN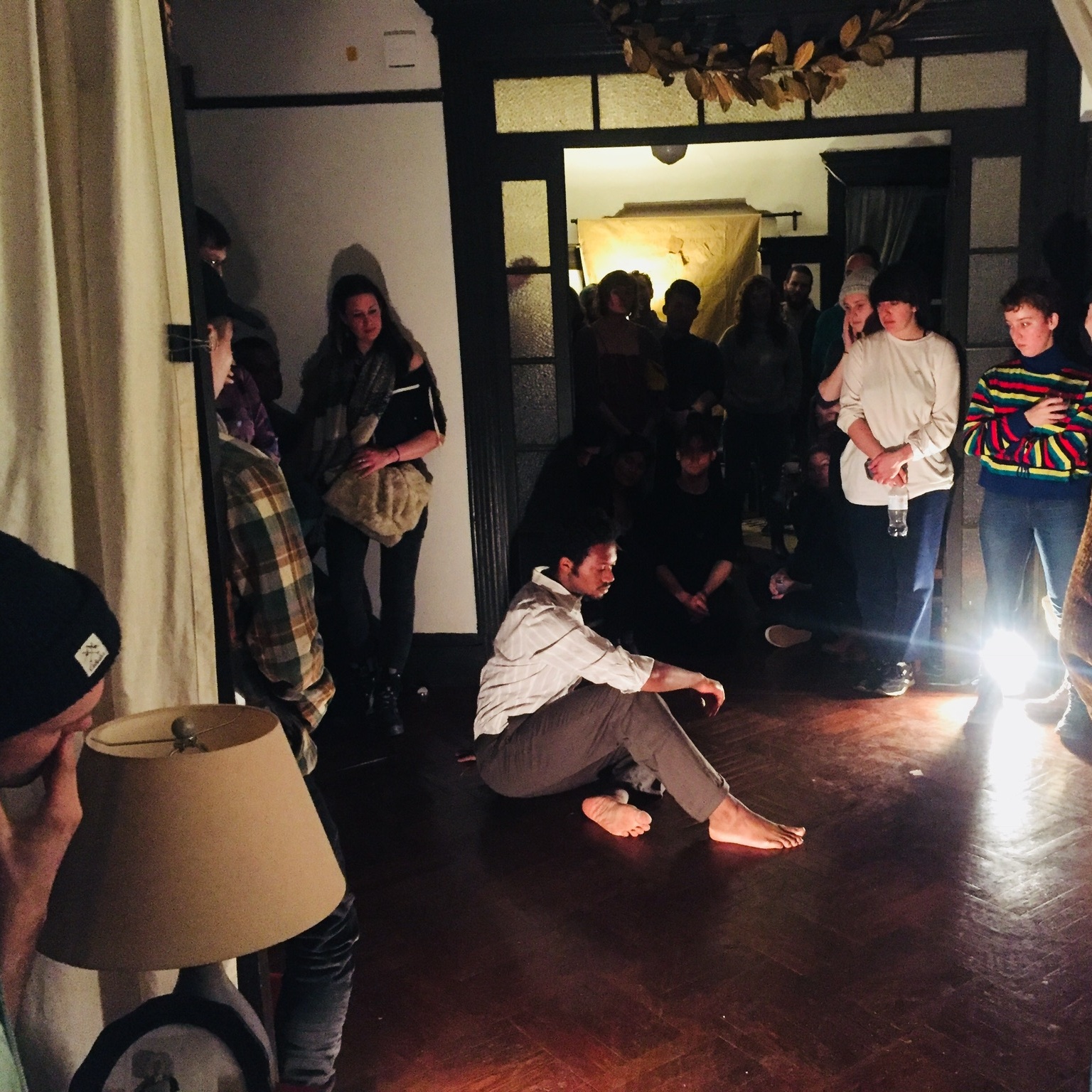 STEPHANIE ACOSTA + COLABORATORS
LAURA BARTCZAK + COLABORATORS
RAHA BEHNAM
KYLE MARSHALL
EVELYN LILIAN SÁNCHEZ NARVAEZ
SARAH SNIDER
JONAH ROSENBERG
BEN SERETAN
HADLEY SMITH + JESSIE YOUNG
ALICE ASHTON
LIZ CHARKY
LESLIE CUYJET
ISHMAEL HOUSTON JONES
TATYANA TENENBAUM + AAKASH MITTAL
MEGAN KENDZIOR
STEVIE MAY + LUCIE VÍTKOVÁ
KIM SAVARINO
TARA SHEENA/BETWEEN WALLED ROOMS
ELI TAMONDONG/PROJECTILE IMAGERY